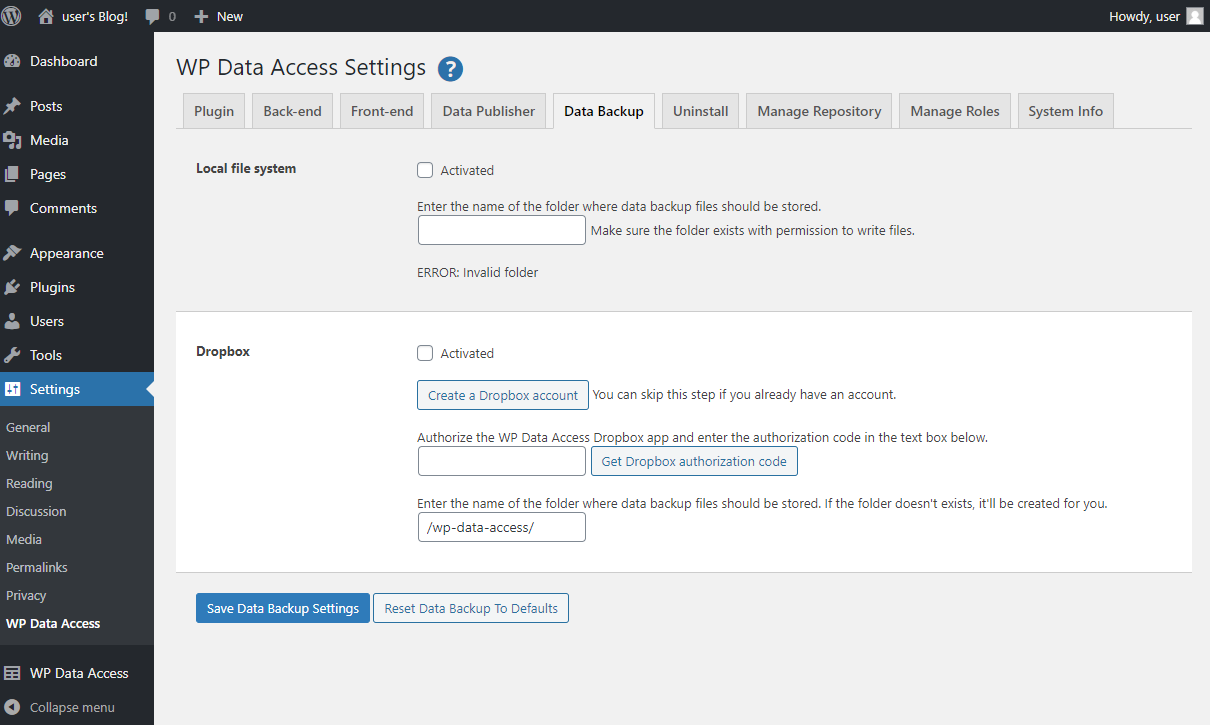 Data Backup allows you to create scheduled data backups (table exports). Backups can be written to a local folder or a DropBox account.
Enter the name of the folder on your local host where export files should be written. On Linux systems the plugin will show whether the plugin has access to this folder.
Authorize the Dropbox app to give the plugin access to your Dropbox. The plugin is only allowed to write files to the plugin app folder. The plugin has no access to other Dropbox folders.