Create publications from custom queries (requires a premium license).
Supports
Any SQL query
Global search
Search Panes
Search Builder
Export and custom buttons
Advanced options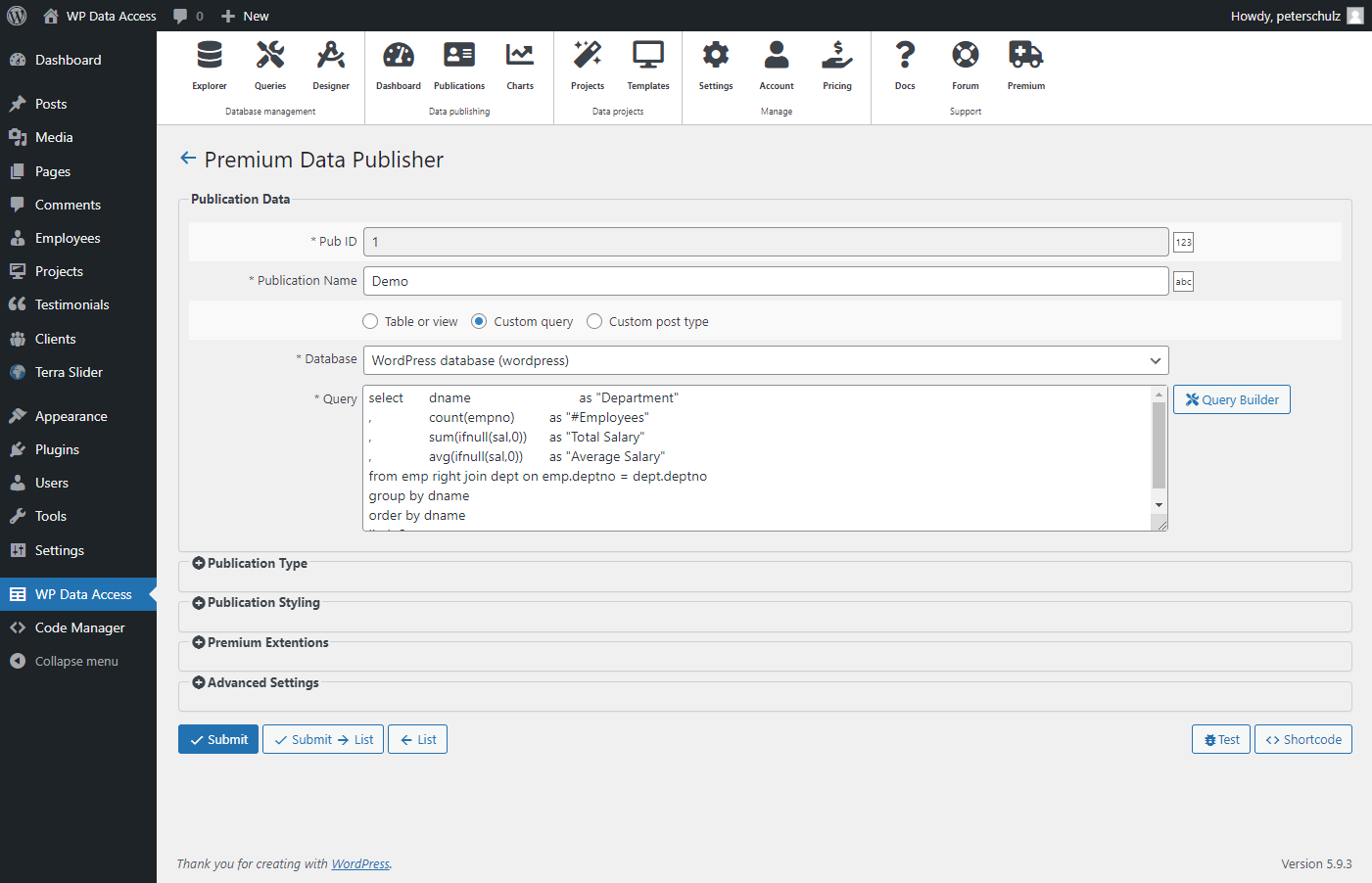 Usage
Open publication
Select Custom query in Publication Data panel
Enter SQL query or use the Query Builder button to select an existing query
Save publication
Notes
Fulltext search, WordPress media library integration, dynamic hyperlinks, geolocation search and other table or view related features are not supported for custom queries. To use these features, create a view from your custom query and use the Data Explorer Settings tab to enable the desired features for your view.