To define queryable columns for a specific table:
Go to the Data Explorer
Click on the Manage link of the table
Click on tab Settings
Click on link Search Settings
Enable checkboxes for queryable columns (click image to enlarge)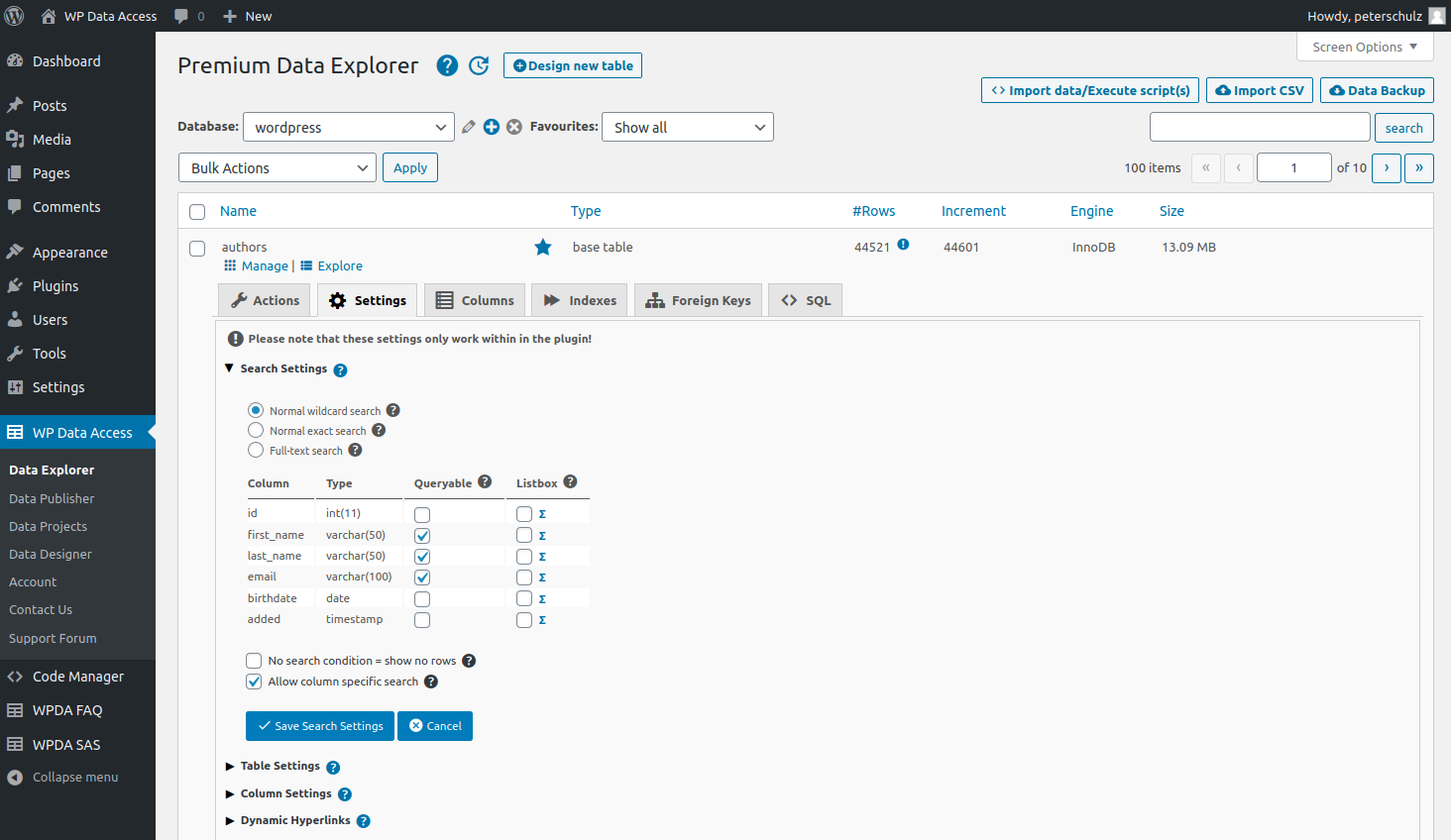 Limitations
Wildcards are only supported on string based columns (char, varchar, text, enum, set, and so on). Other data types will ALWAYS perform an exact search.
Binary, numeric, date and time columns cannot be queryable if full-text search is enabled.