WP Data Access premium allows to an advanced search form to projects and publications with just a few mouse clicks. While global search remains available, search columns are added to support individual column search. To add individual column search:
Start the Data Explorer
Find the table for which you want to enable individual column search
Click on the Manage link of the table
Click on tab Settings
Click on link Search Settings
Enable checkbox "Allow column specific search" (click image to enlarge)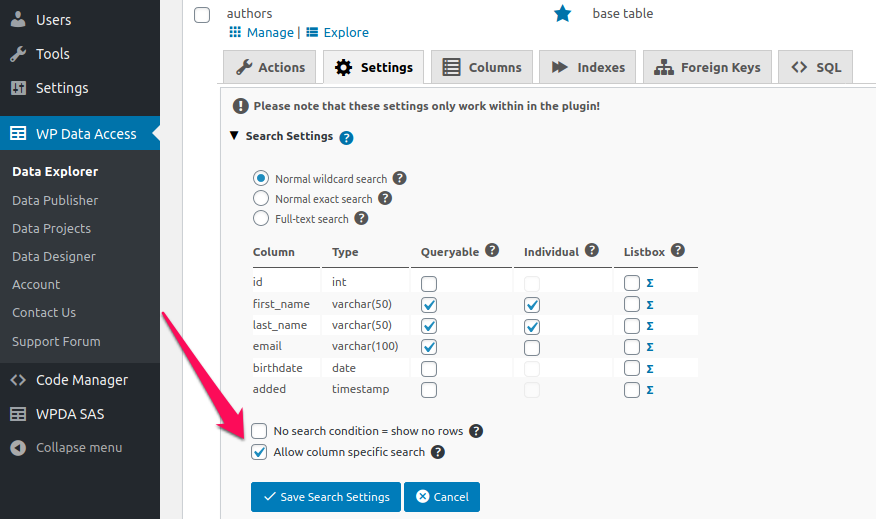 This adds individual column search for all queryable columns to the Data Explorer, publications and projects.
Adding listboxes
By default the plugin adds standard input fields to support individual column search (see image above – click to enlarge). For columns having just a few distinct values, the input field can be converted to a listbox. To support a listbox for a specific column, enable the checkbox "Listbox".
Behind the "Listbox" checkbox is a sigma icon. Click the icon to let the plugin calculate the number of distinct values for that row.
A listbox has the advantage that the user cannot enter a search argument that does not exist. This decreases the change of empty result sets and makes your search engine more efficient. On the downside, listboxes can increase page load time if a listbox contains too many values. Keep your listboxes small!
Listboxes are added to the Data Explorer, publications and projects.
Restricting searchable columns
By default searchboxes will be added for all searchable columns if individual column search is enabled. This can be restricted by unchecking checkbox Individual for specific columns (see image above – click to enlarge).
Individual column search in the Data Explorer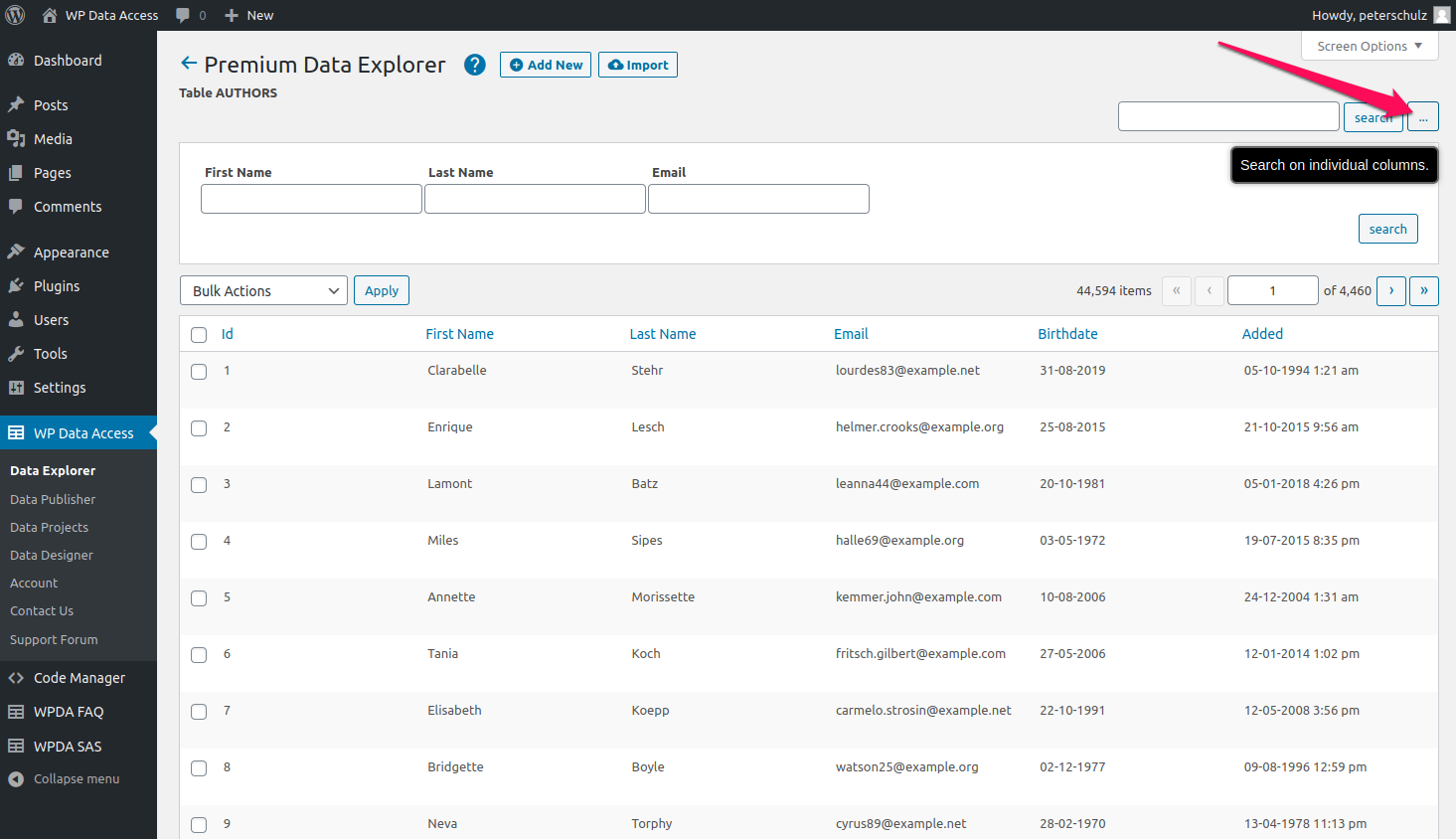 This works similar in Data Projects!
Using individual column search in a publication requires additional steps. Please follow the link below to learn how to use individual columns search in a publication.
» Using individual column search in the Data Publisher
Notes
Global search and individual column search can be combined
Global search adds an OR condition
Individual column search adds an AND condition