User friendly Search Builder
Export and display buttons
Arrange publication elements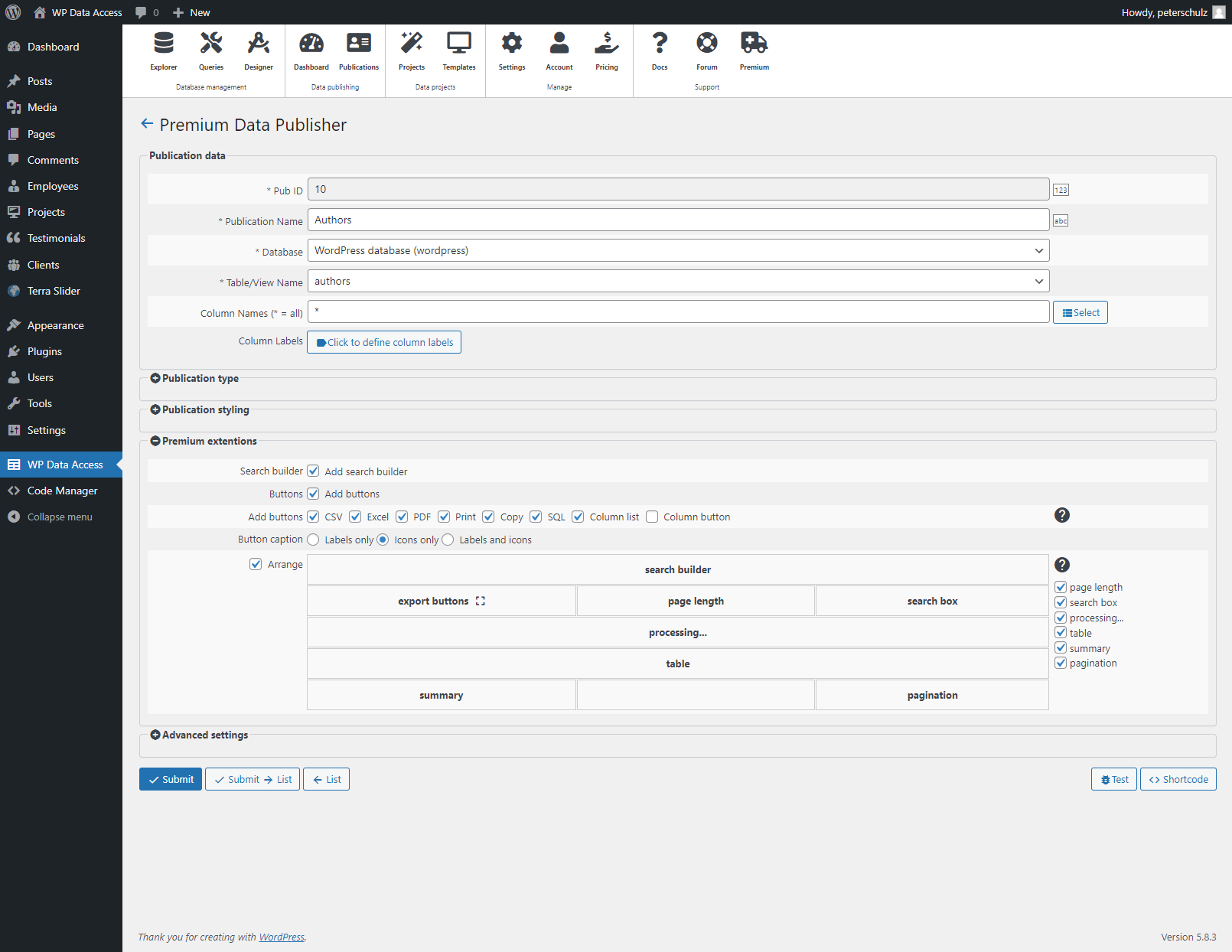 User friendly Search Builder
The user friendly Search Builder allows your visitors to filter your publication data with a user friendly interface. This feature does not require any SQL or database knowledge. Want to see the Search Builder in action? Click here for a real time demo…
Export and display buttons
The premium version contains a number of standard export and display buttons:
Export to CSV
Export to Excel
Export to PDF
Print table
Copy table to clipboard
Export to SQL
Hide/show columns from a list
Hide/show columns from buttons
Buttons can be shown:
As labels
As icons
As icons with labels
When the user starts an export, print or copy action, only selected rows will be taken into account. When no rows are selected, all rows will be exported, printed or copied.
The hide/show column action allows users to show/hide specific columns. Please note that this selection is not reflected in exports, prints and copies.
Arrange publication elements
Drag and drop publication elements to the desired position. This feature allows premium users to change the publication structure. The grid is divided into rows and columns. Some elements require three columns (a full row). It is not possible to put multiple three column elements on the same row. Some elements require just one column and can be shown on the same row with other one column elements. Only the button container can be shown as a one column or three column element. Here is the result of the configuration displayed above (click to enlarge).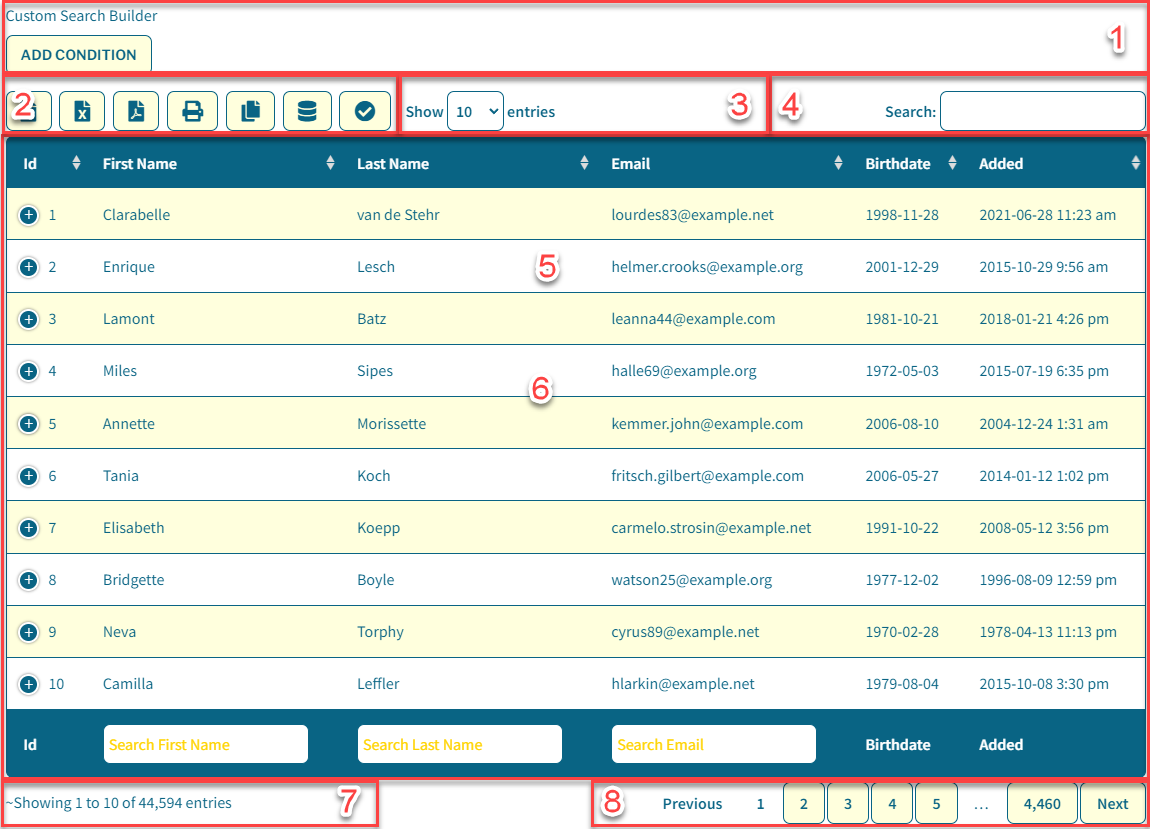 Search Builder
Export and display buttons
Page length
Search box
Processing text (only visible when a query is acutally performed)
Table
Summary
Pagination
Need more fine tuning?
All features explained on this page can still be configured using advanced settings. Advanced settings remains available and allows premium users to create their own specific publication layout and structure.