The premium version of WP Data Access supports inline editing, which applies to Data Explorer and Data Projects list tables (see image below – click to enlarge).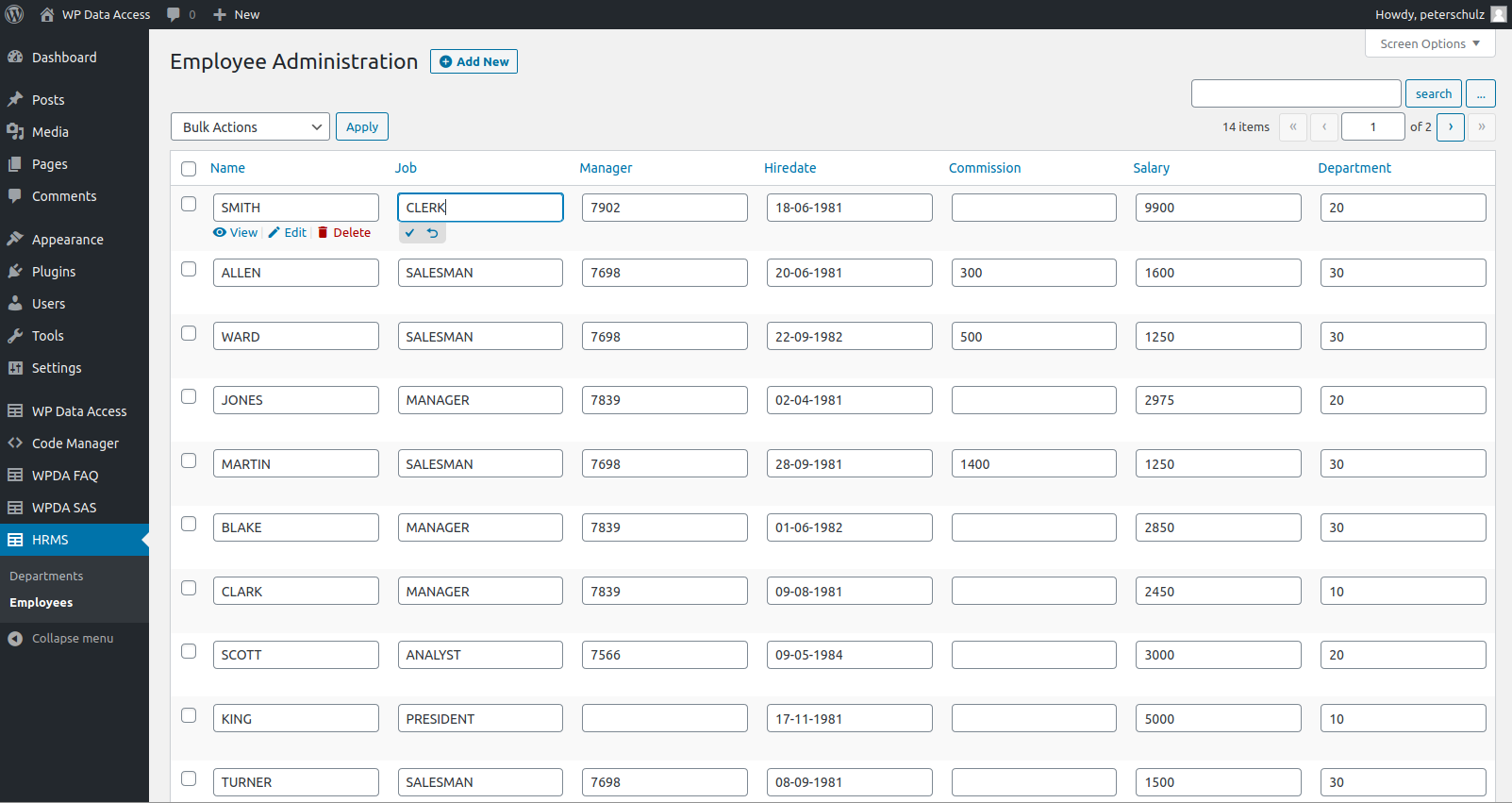 To add inline editing to specific table columns:
Go to the Data Explorer
Click on the Manage link of the table
Click on tab Settings
Click on link Column Settings
Adding inline editing
Adding inline editing to a table column is as simple as enabling the "Edit" checkbox as show on the image above (click to enlarge). How inline editing is handled depends on the column type.
Inline editing in Data Projects
The plugin allows to change inline editing settings for Data Projects table option sets. This allows plugin users to use different inline editing settings on pages where the table is used as a parent table than pages where the table is used as a child table.