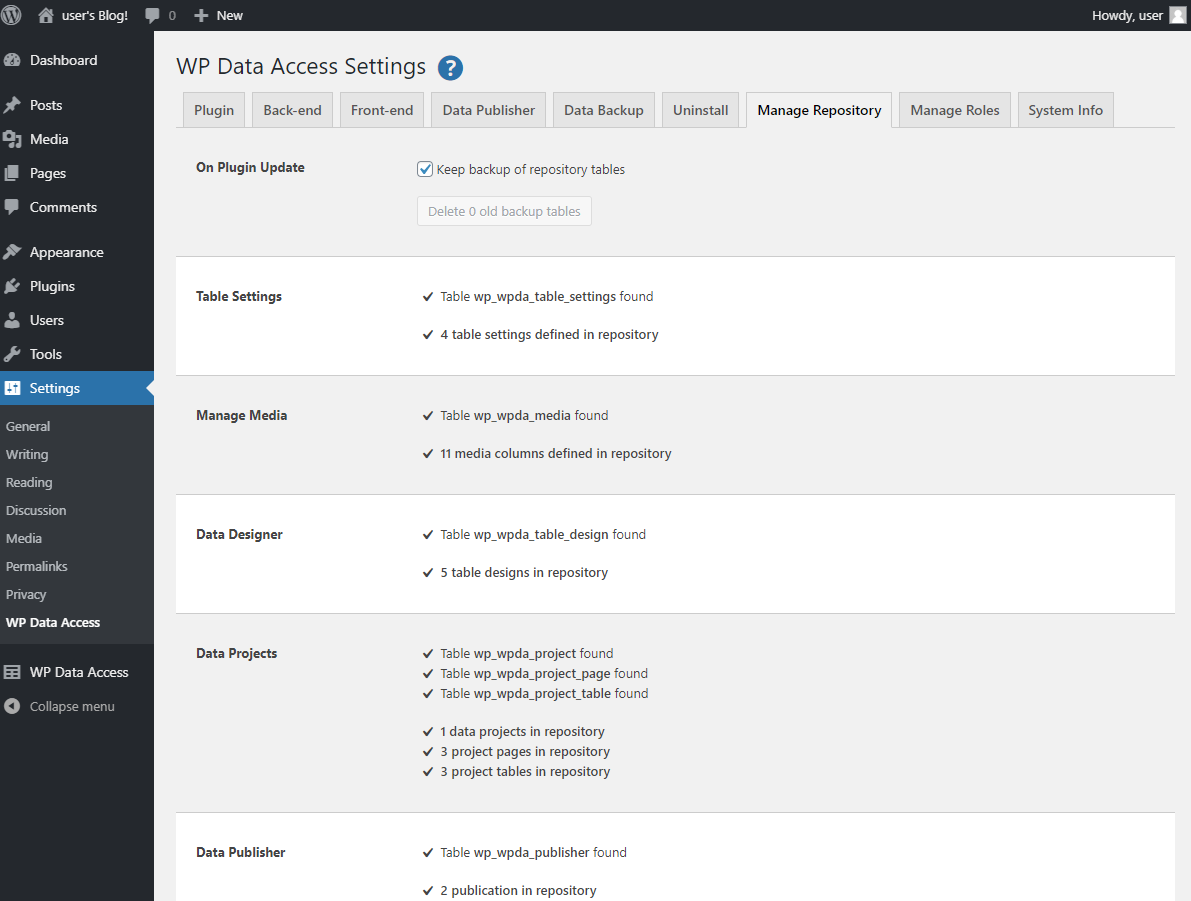 On Plugin Update
Enable checkbox to create a backup of all your repository tables. Does not create backup tables is disabled.
Delete old backup tables
Shows the number of backup tables found in your database. Click button to delete all old backup tables.
Repository tables
A list of all repository tables with the number of rows per table.