Version 5.2.9
Release date: November 24, 2022
This version contains some important external library updates. Some publication colors have changed. The default and premium color sets have been updated. Code Manager users might need to update their CSS code. Updated color sets can be found here: https://code-manager.com/code/?wpda_search_column_code_name=WP-Data-Access-Data-Publisher-Color%25
Added custom color for selected row to style manager.
Added object and array support to wpda_log_wp_error.
External libraries and freemius SDK updated.
Several bug fixes and improvements.
Version 5.2.8
Release date: November 4, 2022
Premium data services is now available from the trial version.
A style manager was added to simplify table styling. The new style manager supports intuitive color customization and save/reuse complete style sets. This feature requires a premium license.
Several bug fixes and improvements.
Version 5.2.7
Release date: October 14, 2022
Let's start with a warm welcome to Kim! Our new support engineer. Kim is a cat lady with 7 cats 😅. Her hobbies include crocheting and watching Korean dramas. 😃 And WP Data Access of course… 😉 She has been doing freelance work, graphic design and WordPress management.
There is some technical news as well:
Publication styling has been improved. Tables should give a more consistent output and require less restyling. A premium styling page is on its way. I wanted to deploy it with this release, but it takes more time than expected.
It is now possible to show a publication multiple times on the same page. This does not work with geolocation integration and the progressive SHOW MORE feature.
A horizontal scrollbar can now be added interactively to flat data tables.
The Query Builder issue 😬 we had with the last version is fixed. 🙏
The Explore link issue with restrict table management enabled is also fixed.
Several bug fixes and improvements as always…
Version 5.2.6
Release date: September 30, 2022
Several bug fixes and improvements
Version 5.2.5
Release date: September 16, 2022
Version 5.2.4
Release date: September 2, 2022
Premium Data Services security changed from IP based to ACCOUNT based

IP based security turned out to be unusable for many plugin users. Account based security allows plugin users to use the Premium Data Services on any server, including localhost. Existing users need to reactivate their account to use the new account based access.

Total row count and filtered row count are now cached when possible

This can give a performance boost when a user navigates to another page. The performance boost is smaller during a search. You don't have to change anything. The plugin enables this feature automatically when server-side processing is enabled.

Huge performance boost for copy table when source database = destination database
Errors raised during CSV import are written to the debug.log file for further analysis

Several bug fixes and improvements
Version 5.2.3
Release date: August 19, 2022
Environment variables now available in custom queries
Schema and table names no longer added to url
Support for read-only columns added to Project Templates
Version 5.2.2
Release date: August 5, 2022
WP Data Access has a new logo!

The new logo was added the the plugin menu
User defined menu items – like projects – are showing the same logo with a check mark
Dashboard icons and hints were updated to improve navigation
Publication table layout was changed
Plugin description on WordPress.org was updated
External library updates

Several bug fixes and improvements
You can now subscribe to new posts and/or comments on the plugin website. A submission form was added to the footer.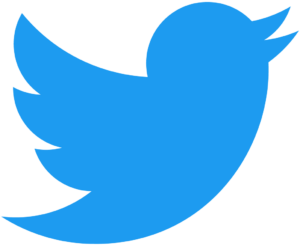 Follow us on Twitter!
https://twitter.com/wpDataAccess
Version 5.2.0
Release date: June 24, 2022
Version 5.2 is the biggest update so far for premium users. This update supports table usage from multiple types of remote database connections, directly from the Data Explorer, Data Publisher, Data Projects and dashboards, widgets and charts.
It also supports zero configuration CSV uploads from public URLs with automatic configurable update intervals. No need to map columns. No need to reload files.
With the latest features of the Data Publisher a CSV file can now be transformed easily into a professional HTML table, supporting several types of filtering, sorting, custom queries, easy styling and export buttons, without the need to have any programming skills or database knowledge at all.