Project widgets are based on Data Projects. A project widget requires Data Forms, which is a premium feature. Project widgets cannot be used with the free version since running a project with the free version requires a page load for each page action. This does not work with dashboards.
Data Projects can be shared on the WordPress dashboard and on public pages using a shortcode. Projects widgets can also be shared:
on the WP Data Access dashboard of admin and non admin users
on external pages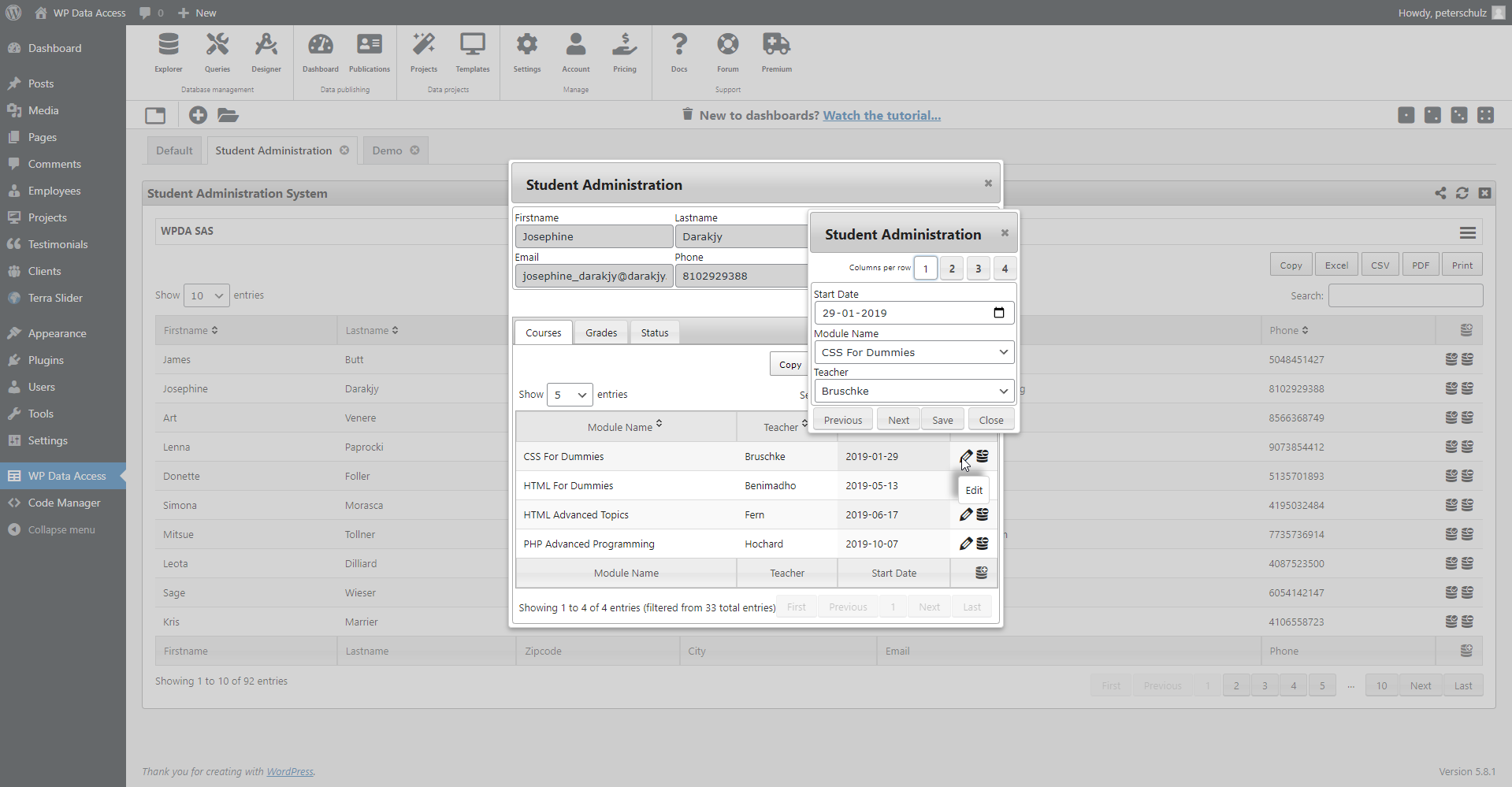 User access management for projects shared on external pages is not supported. If your project requires a valid user login, the project cannot be called from on external page. The Data Project must be accessible to anonymous users to be used on external pages.