Our premium data service allows plugin users to access remote databases (SQL Server, PostgreSQL, Oracle, MS Acces, MariaDB, and MySQL) and remote data files (CSV, JSON, and XML) from the WordPress back-end and front-end.
The plugin is able to handle multiple premium data servers. Each server has to be enabled separately and enabled on a WordPress server before it can be used.
Premium data server wpdafree.youniquedata.com is available for free for all premium users. Premium users are not paying for this service, but there are no uptime or resource guarantees. Please use this server for non-critical information provisioning and testing purposes or as a gateway to transfer external data sources to your WordPress database.
Start WP Data Access and press the Settings icon on the toolbar. Next click the tab PDS.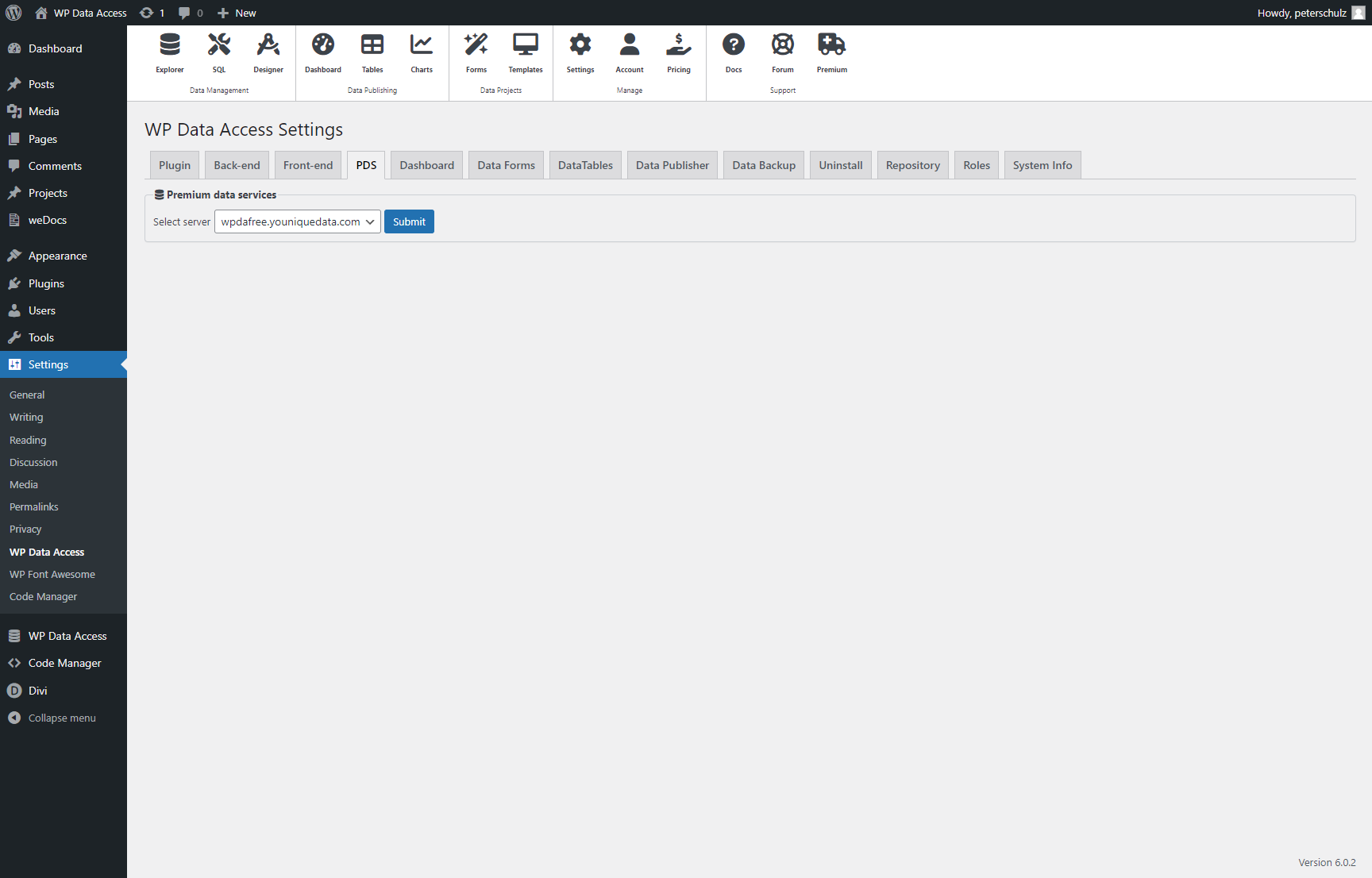 Select server wpdafree.youniquedata.com and press the Submit button. A request will be sent to our server. The server will check your account. If your account is valid and active you will see a page that allows you to enter a password used for your remote database connection.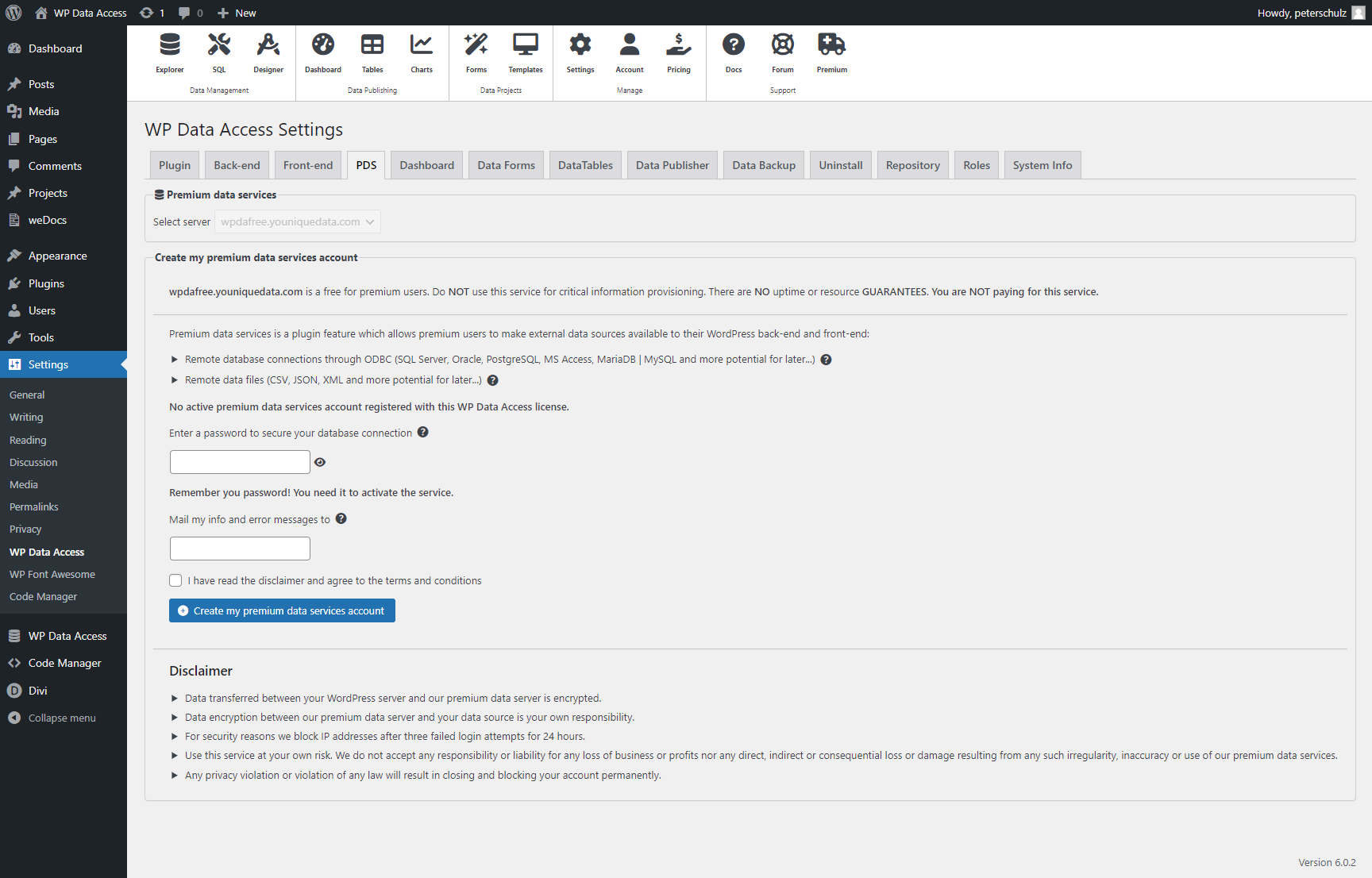 Enter a strong password and make sure you remember your password. You will need it to enable the connection. Use the icon to view your password before you send your request.
Some activities on our premium data server run unattended. If an error occurs, you can read it from your Data Explorer. Enter an email address if you want to receive the results of unattended action via email as well.
Confirm the disclaimer and click the Create my premium data services account button.
This will create your database account on the selected premium data server. When the account is created successfully, you are sent to a page that allows you to enable the service on your WordPress server.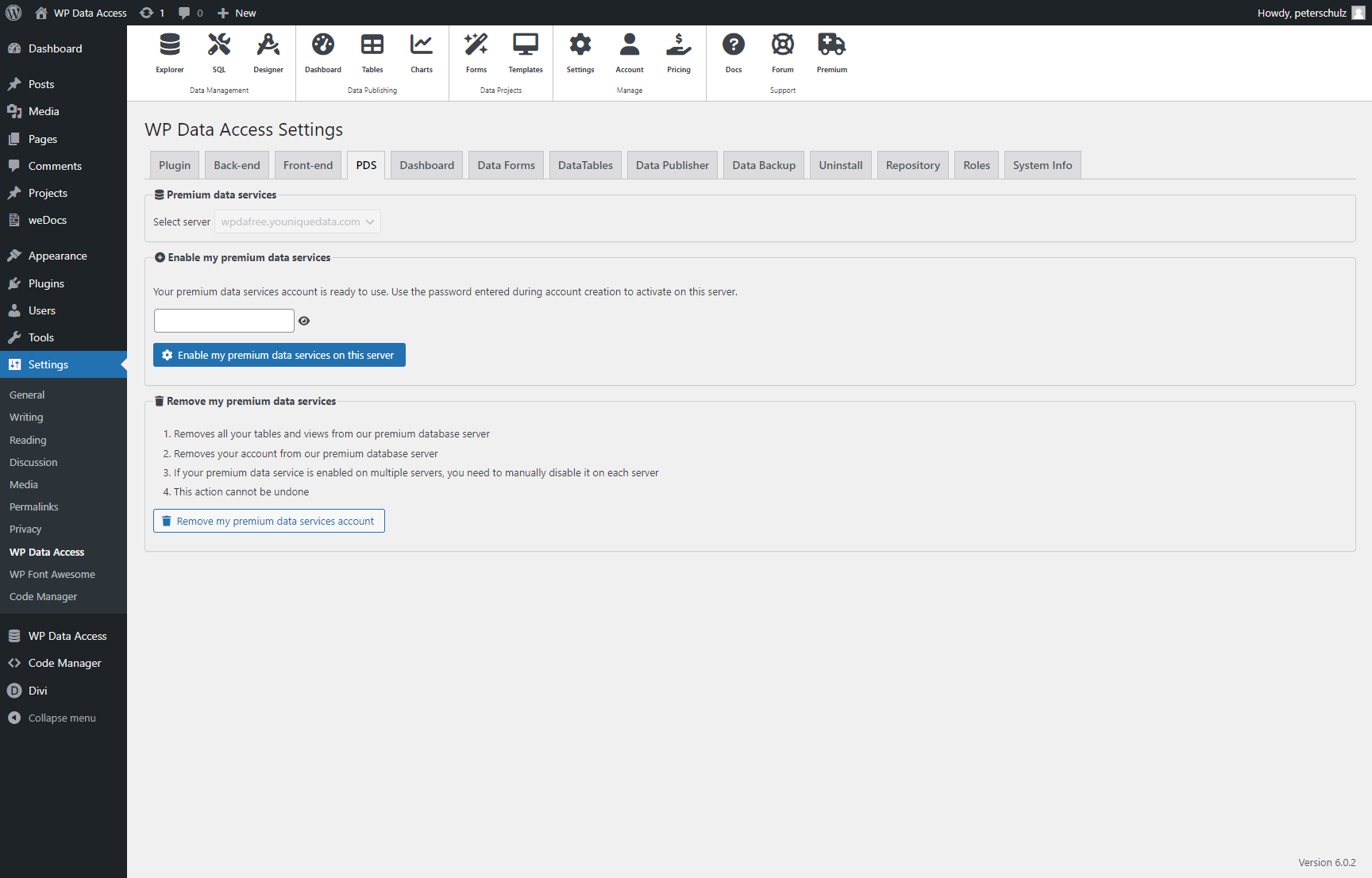 Enter the password you entered during account creation and click the Enable my premium data services on this server button.
A remote database connection is added to your WordPress server. If you have a multi-domain license, this step needs to be performed on each server individually.
Congratulations! Your premium data services is now ready to use. 🙂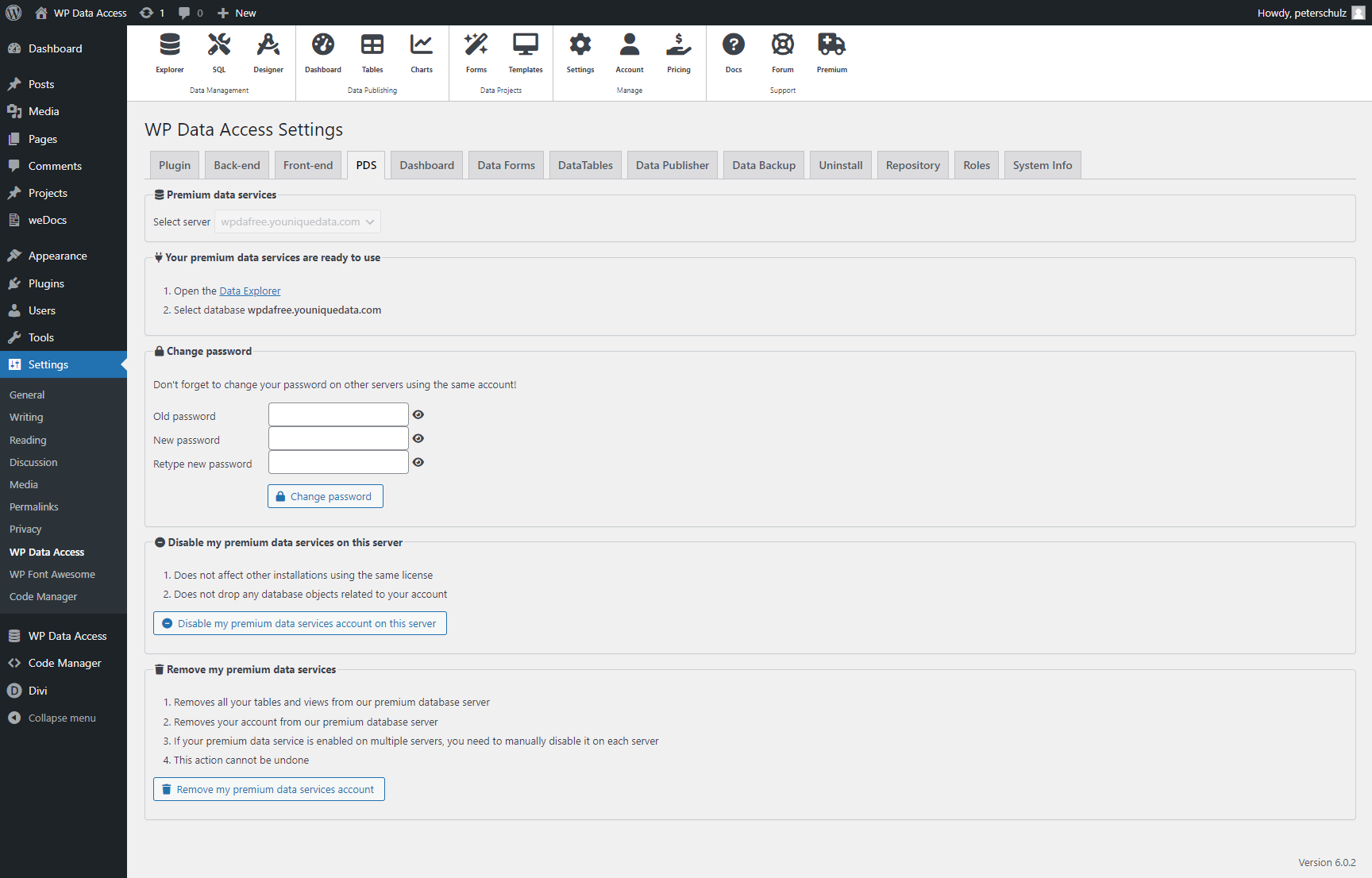 Open your Data Explorer and select wpdafree.youniquedata.com from the database drop-down list. You can now start to add remote database connections and remote data files from the connect icon.