The premium version of WP Data Access offers a number of advanced search options. Search settings are defined on table level and apply to all plugin tools (Data Explorer, Data Publisher and Data Projects). To edit search settings for a specific table:
Go to the Data Explorer
Click on the Manage link of the table
Click on tab Settings
Click on link Search Settings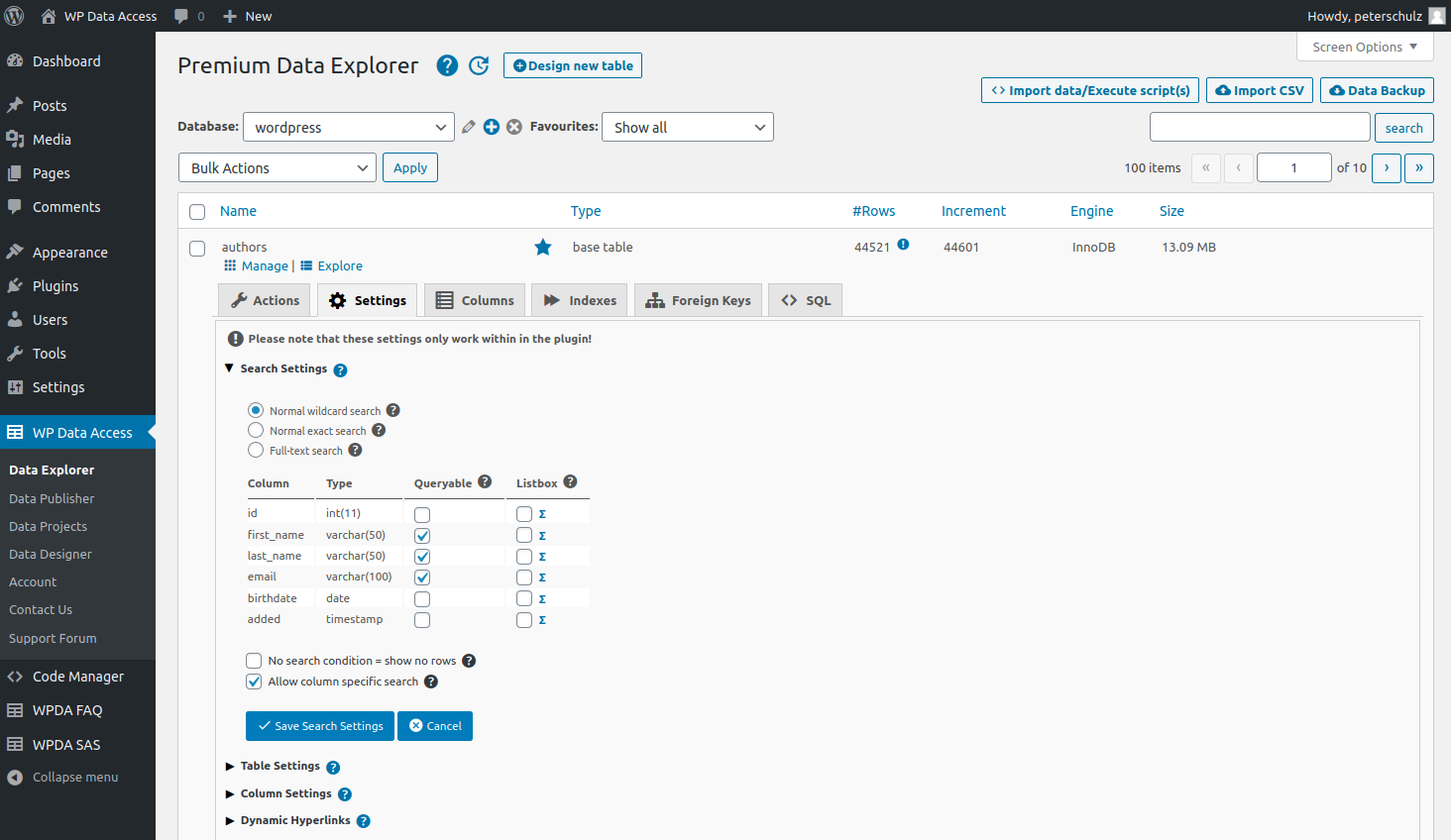 The image above (click to enlarge) shows the premium search options.
Normal versus full-text search
The plugin supports normal and full-text search. Normal search can be used in wildcard and exact mode.
Define queryable columns
The plugin performs a search on CHAR, VARCHAR and TEXT columns per default. The premium version allows plugin users make any column queryable. Make sure to understand the posiblities and limitations that apply to specific search and column types.
Individual column search
This options allows users to perform a search on individual columns, while the global search box remains available as well. This feature can be used in normal and full-text mode and applies to Data Publications as well as Data Projects.
Google like search
Checkbox "No search condition = show no rows" gives a more Google like search experience. Search tables show a result without the need to enter a search argument by default. This option forces the user to perform a search before seeing any results. There is no further documentation on this topic. Just enable it and test!