Use these settings to change the layout and behaviour of the data entry form:
Change column labels
Hide columns
Change column order
Use lookup values
Add a default value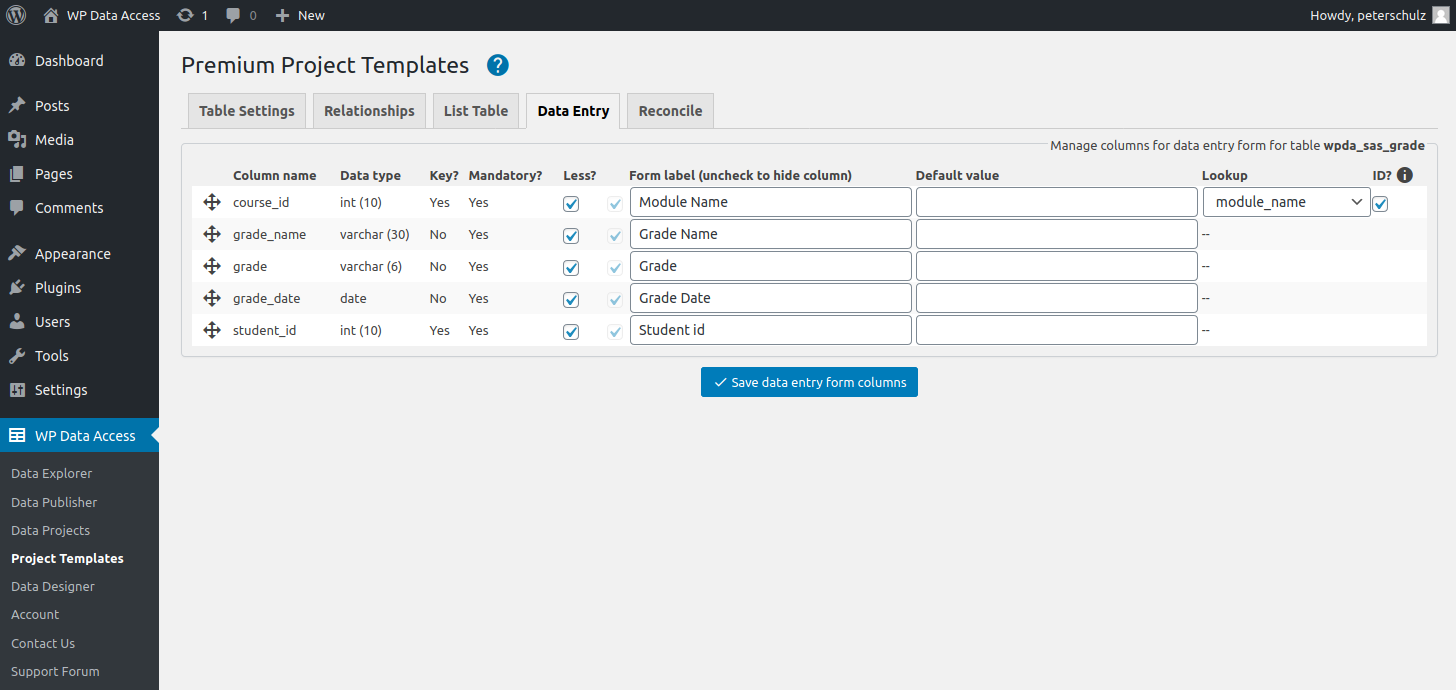 Column labels
Column labels can be defined on plugin level:
Start the Data Explorer
Find your table
Click Manage
Tab Settings
Click Column Settings
Change column labels
Save
With column labels defined on plugin level, labels need to be added only once. These labels are also used in other tools (like the Data Publisher).
Less?
Use this options on parent-child pages to minimize the number of columns shown on startup. When at least one column has this options checked, the plugin will hide checked columns on startup and show an ADD MORE|ADD LESS botton to show|hide the other columns.
ID?
Indicates whether the ID will be added to the lookup.
Supported default values
$$USERID$$ – WordPress user id
$$USER$$ – WordPress user login
$$EMAIL$$ – WordPress user email address
$$NOW$$ – Current date
$$NOWDT$$ – Current date + time